The Wonder Wall: Leading Creative Schools and Organizations in an Age of Complexity
Peter Gamwell
The Wonder Wall, USA
Drawing on the ideas in his new book

,
The Wonder Wall: Leading Creative Schools and Organizations in an Age of Complexity,
Peter describes how, in this age of complexity, it is more imperative than ever to foster learning cultures that encourage and spark the unique abilities, curiosity and interests that lie within all of our students—as well as all people! Through storytelling, anecdotes from around the world, and his own wealth of practical experience and informed research, Peter weaves together three imperatives and four conditions that are pivotal in unleashing healthy cultures of possibility and creativity. After the presentation, you will know what to do next to unleash the potential that lies in everyone in your organization.
Through the course of his work and research, Peter has captured the voices of hundreds of students and adults alike—video clips that provide unique and insightful glimpses into the lived world of our classrooms, schools and organizations. These clips also provide critical advice as to how we might reimagine our learning cultures in a way that reawakens the brilliance that lies in all of us, with a central focus on individual, group and organizational wellbeing.
Peter interacts with his audience and poses questions to help further thinking in the areas of learning, leadership and innovation: What is creativity? How do we define it and why does this matter? Why do we consider some children (and adults) creative (and intelligent) and not others? What are the consequences of this and how can we shift our erroneous thinking? What is the role of imagination and curiosity in our classrooms and organizations? How can we best inspire curiosity and natural wonder in our children? What can we learn from other sectors to help inform what our schools should look like?
These questions, and a host of others, create an experience through which Peter reveals his own beliefs about what works in schools and organizations, what doesn't work, and how we can foster remarkable learning environments. He also opens up about some common barriers virtually all groups experience when trying to bring about much needed change, and how to overcome them. All in the pursuit of Making the Extraordinary Happen.
---
Stunted Creativity and Cultural Taboos in Modern Arab Education
Hisham B. Ghassib
Princess Sumaya University for Technology, Jordan
The keynote deals with the many cultural taboos that plague modern Arab education, which stunt the creative spirit of individuals and block the transformation of the individual from a passive object into a dynamic creative subject. It highlights the negative impact of the taboo mentality prevalent in Arab education on the critical and creative faculties on individuals. It also shows how these taboos stunt the process of transformation of the individual into an active social agency.
The keynote concludes with an investigation of the socio-historical conditions and background of these negative features of modern Arab education.
---
Building on Resilience: Models and Frameworks
Fred Bonner
Prairie View A&M University, Prairie View, Texas, USA
While many studies of African American students in the United States focus on deficits and failure, this keynote

will attempt to fill a

conspicuous void in the research literature by focusing on assets and success. A number of key strategies will be offered for administrators, teachers, graduate students  and researchers who seek viable ways to promote the success of academically gifted African American males.
This presentation is based on Bonner's book Building on Resilience: Models and Frameworks of U.S. Black Male Success across the P-20 Pipeline. In addition to U.S. contexts, this session will engage critical dialogue on the impact of disadvantage, racism and underrepresentation in comparative and international contexts.
---
Empowering Learners for a Creative Tomorrow: Communication, Collaboration and Critical Thinking
Christine Boyko-Head
Mohawk University, Canada
Communication, collaboration, and critical thinking are identified in various reports as essential 21st Century employability skills (WEF, 2016, OECD 2018). Yet, many educators teach communication through a read/write/repeat model and ask "students to regurgitate somebody else's ideas through rigidly structured essays and reports" (McKenney, 2018, p 33). Many learners in the post-secondary communications classroom struggle with expression, distrust collaboration, and doubt their critical thinking. Clearly, the read/write/repeat model of communication education is not working for everyone.
This interactive presentation shares Boyko-Head's Mind the Gap project and how creative strategies might contribute to the development of equitable, learner-centred differentiated learning spaces. Specifically, she details the role problem solving and cognitive preference awareness plays in giving learners a value-neutral language for critical reflection and how this awareness can lead to self-regulated learning behaviour and self-differentiated learning strategies creating engaged, inclusive, empathetic classrooms.
---
The Innovation Dilemma
Director, World Innovation Team, USA
The demand for people who can consistently think creatively in business is at an all-time high, yet the number of people in the world who can do this is not increasing
An organization today which is not able to innovate faces stagnation, decline and extinction. Firms today face a daunting dual challenge, increased competition and a world which is changing faster than at any point in our history.
In the past a company could rely on a superior product's features and functions or a well-honed service advantage. No more. As digitization drives more and faster disruptions and as customers increasingly desire the immediacy, personalization, and convenience of dealing with digital-marketing leaders, the business landscape is undergoing an upheaval.
Business today is more and more about speed and agility. The intensity of competition and the need to restructure existing procedures to become agile is presenting many firms with difficult choices. Disruption used to be tolerated as the exception to the norm but today it is becoming the norm. Are you ready? Firms are notoriously bad at making changes until they absolutely have to.
This keynote address looks at the following areas, the reasons why innovation is important today, the prevailing attitude in business toward innovation, and what needs to be done to balance supply and demand in business innovation.
---
Creative Thinking in Virtual Reality Environments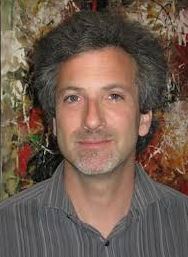 University of Paris Descartes, France
This presentation will focus on the emergence of multiple user virtual worlds (MUVE) such as Second Life. These platforms offer a range of possibilities that can be used to enhance creative thinking. First a general overview of ways that technology can impact creativity will be presented. Then the presentation will focus on recent work that relates directly creativity and MUVE virtual worlds. A first line of empirical research shows an impact of virtual worlds in terms of the work space, which may facilitate creative thinking. A second line of work shows an impact of the avatars who represent individuals engaged in creative work. A third set of studies indicates that effects on collaborative interactions. Finally, implications for fundamental research and applications such as creativity training and techniques will be proposed.
---
Discovery-Oriented Instruction
Heinz Neber
University of Duisburg, Essen, Germany
Learning by discovery is a response to repeatedly found deficits of traditional teaching: Fast forgetting of rote learned information, non-usable (inert) knowledge, insufficient competencies to think, innovate, and communicate, as well as declining interests in almost all subjects taught at schools. From the beginning in the 1960s, discovery learning has been derived from findings in the learning sciences. Accordingly, students generate meaningful personal knowledge by own thinking - they go "beyond the information given" by the teacher or by textbooks. At the same time, they acquire competences for creative and productive problem solving as well as skills to communicate and collaborate.

Meanwhile, discovery learning has been further developed. The lecture will make clear that it is now offering a general perspective for improving the quality of education. The original discovery learning has been transformed into an integrative approach of discovery-oriented instruction.
The participants will be informed about: (i) The required defining characteristics of this approach and how these differ from traditional teacher- and product-oriented instruction; (ii) A taxonomy of four interconnected versions: Learning by examples, by conflict induction, by experimentation (inquiry), and, most ambitious for students and teachers, discovery learning by design; all versions will be illustrated by various methods and short examples; and, (iii) The

important instructional components will be highlighted: different kinds of learning tasks, required process-supporting tools, and basic methods for organizing learning cooperatively.
Discovery-oriented instruction should be implemented in all classrooms, for all subjects, and levels of learners. It is required for attaining the worldwide standards of education, and even more for realizing the next-generation standards. However, it is not easy to do this. But there are various possibilities available for gradually transforming teaching and implementing this perspective into your own classroom. First steps are so easy to realize that each teacher could immediately start. The last issue covered in the lecture will be how to do that.
---
Latest Developments in Gifted Education and Talent Development
Sandra Linke
Director, The ICIE-Germany
The educational system should be concerned with the right of each individual to develop his or her potential; and also should be concerned with individual differences (e.g., abilities, interests, learning styles, and motivation level). Educational democracy implies that each individual has the right to access appropriate education provisions. Our mission is to empower every person to become a responsible, self-directed, lifelong learner through a positive partnership of families, teachers, scholars, ministries of education and community. This speech will address strategies for extending thinking in addition to the importance of programmes designed to develop productive thinking. These programmes aimed at helping teachers create environment and activities that allow learners to engage in productive thinking, and helping learners to build the competences they need for living in the 21st century. In the context of the current situation, a number of questions should be addressed. First, do we have the necessary tools to do our job well? Second, if the tools are not there, can we create them, and can we convince public decision makers to help us create them? Third, is it any wonder that we have been unable to impact the major engines of change our societies? Fourth, what happen when gifted programs are eliminated and gifted students are put back into the general education program? Fifth, is gifted education a support system for general education, or a separate entity?
---
Self-Regulation for Learning: Critical Skills for Success
Richard Cash 
nRich Educational Consulting, Inc

, USA
Many people believe that students who are successful in school possess greater degrees of intelligence and ability, while those who are not successful possess less intelligence and ability. However, significant research on school and life performance suggests that what matters more than intelligence and ability is a set of qualities such as persistence, self-control, curiosity, self-confidence and true grit (determination). These qualities, generally referred to as self-regulation, have a substantial effect on how motivated, engaged and focused the learner is toward achieving meaningful goals. Students who are self-regulated are more likely to be self-directed and responsible for their own learning. Helping students learn the values and impacts self-regulation for learning is critical for their future success. This session will explain the foundations of self-regulation and how it is developed. A menu of useful and practical strategies that should be taught, reinforced and applied daily will be shared. Being proficient at self-regulation can have a substantial effect on closing the achievement gap and can assist our students in becoming productive world citizens and leaders for the future!
---
Education Reform for National Development
Former Minister of Education; Philadelphia University, Jordan
---
Creativity, Arts Infusion, and Students' Well Being in Teaching and Learning
American University in Sharjah, UAE
Latest research on Arts Infusion in teaching and learning has shown a complete absence of relevant training in a large number of educational institutions, be they elementary, secondary, or tertiary. In the United States, this effort has genuinely started in the sixties resulting in highly established professional learning through arts associations spread all over Northern America including Canada with the sole mission of promoting not only the teaching of arts but the teaching with and through the arts. For the past three decades, for instance, the Chicago Arts Partnership in Education (CAPE) has been very active with such partnership projects. The research which the project has been generating is archetypal. Books, articles, reports, and testimonies of teachers, artists, schools, and communities have shown the various positive aspects of such partnerships. In (2007), Burnaford, Brown, Doherty, and Mc Laughlin review more than 2000 studies relevant to arts integration and publish a highly informative volume titled 'Arts Integration: Framework, Research & Practice'. The MENA region has to yet discover this growing edutainment field, and while a few academics and educationalists have had some contact with the LTTA field, most institutions have to undergo some deep transformation at the pedagogical level, the textbook level, and the teacher training level. If we were to raise creative minds, we ought to work on infusing arts in our educational systems; arts-infusion, not only does it play a key role in our youth well-being, it will also inject the pleasure of learning in them and assist with the growth of highly creative and thoughtful generations.
---
Creativity and the Rise of Civilizations
Shaker Abdul Hameed Soliman
Former Minister of Culture, Egypt
Why it is that some societies and some historical periods are more creative than others? What are the roles played by education, social diversity, technology and creativity in developing some modern societies? What is the relationship between culture and creativity? This keynote lecture tries to answer these questions by probing the parts played by creativity, imagination, cognitive styles, education, social values and intrinsic motivation in the configuration of civilizations. Creative thinking is always imaginative, but imagination is not sufficient for creativity. There must be some social, political, economic and educational conditions as well. Without creativity, development, imagination and freedom, societies are dead places.
لماذا تكون بعض المجتمعات أكثر إبداعية من مجتمعات أخرى؟ ولماذا تتميز بعض الفترات التاريخية بحدوث الإبداع فيها أكثر من غيرها من الفترات؟ وما هي الأدوار التي تلعبها العوامل الخاصة بالتعليم والتنوع الاجتماعي والتكنولوجيا والإبداع وغيرها في نمو وتقدم بعض المجتمعات الحديثة بينما يظل بعضها الآخر يكافح من أجل مجرد البقاء على قيد الحياة؟ وما هي العلاقات بين الثقافة والإبداع؟ تحاول المحاضرة الحالية أن تجيب عن بعض هذه الأسئلة من خلال الاستبار أو الاستكشاف الأعمق للأدوار التي لعبها الإبداع والخيال والأساليب المعرفية والتعليم والقيم الاجتماعية والدافعية داخلية المنشأ وغيرها في حدوث تشكيلات إيجابية أو سلبية للمجتمعات. إن الإبداع يكون في جوهره قائما على أساس الخيال، لكن الخيال وحده ليس كافيا للإبداع ولا للتقدم. إن هناك بعض العوامل والشروط الاجتماعية والسياسية والاقتصادية والتربوية المهمة هنا كذلك.

وهكذا، فإن ما تحاول هذه المحاضرة أن تؤكد عليه هو أنه بدون الإبداع والخيال والحرية والتنمية تكون المجتمعات مجرد أماكن قد أصابها الموت

.
---
More keynote speakers will be added soon.